Design Team
We have an expert design team on staff excelling in experience in the kitchen & bath industry. Customer service is a number-one priority, whether the project is large or small. Working closely with architects, builders, designers and homeowners on each project, we are a collaborative team, always striving to achieve new and better ideas while meeting your high expectations.
Meet Our Design Team
---
TJ Stauffer
Director of Design and Development

Should you be in need of a design consultation for a new home addition or renovation of any space, please contact TJ Stauffer, Allegheny Millwork & Lumber's Director of Design and Development. TJ has over 25 years of experience in interior design and is well versed in interior and exterior materials including windows and doors. He can help you achieve your vision using the best materials available….creating and organizing your thoughts into a design plan and carrying it out to completion. He'll get to know your style preferences and recommend the best creative design for your space blending your style with newer trends without being trendy.
Nancy Sudsina
Designer & Kitchen Department Manager

Nancy has over 35 years of experience in design, with a background in Horticulture and Landscape Architecture & Design. With extensive experience of remodeling, project management and new construction, her approach to design is both pragmatic and sophisticated; helping clients achieve the exceptional, stunning spaces they've always imagined. Nancy joined Allegheny Millwork in 2015 and pioneered the development of its Kitchen and Bath Department. She wears many hats; from designing dream projects for a multitude of clients, to managing an ambitious and enthusiastic team of designers.
Stephanie Nehrig
Designer

With Stephanie's degree in Interior Design, she brings an artful eye for fine detail and superior aesthetic in all her projects. She is a kitchen and bath designer who collaborates with residential, commercial and architectural clients to create a variety of fresh and functional living areas.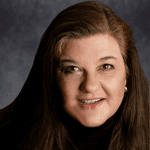 Kirstan Boettger
Designer


Kirstan Boettger comes to the table with a major in textile design and has successfully transitioned between home, fashion, real estate, sales and kitchen & bath design. With over 30 years of experience, from New York to Europe and back to Pittsburgh, she is ready to transform your ideas into a great space for your living lifestyle.
Quinton Shoulders
Designer


Quinton's degree in Interior Design has allowed him to bring fresh new ideas into the kitchen and bath industry. Having an artistic flare and in interest in universal design, he is prepared to meet your functional needs while incorporating the look you desire.
Beth Webber
Designer


Beth established her kitchen and bath design career in the Washington DC, Maryland, and Northern Virginia area. Her extensive experience includes kitchen and bath design, basement bars and entertainment spaces, as well as home offices and built-ins. With over 20 years of experience, she brings her passion for design to create beautiful, elegant and functional spaces for her clients. From your first meeting, Beth's attention to details allows her to integrate your personal style and tastes to create the perfect space for your family and lifestyle.
Tracy Sherksnas
Designer
Tracy is a degreed Kitchen & Bath Designer bringing countless creative and functional designs to her clients. Tracy's goal is to help make what can be a stressful experience in decision making, comfortable and fun. Tracy will hold your hand as much or as little as you need!
Susan Nehrig
Kitchen Department Administrator
Susan joined Allegheny Millwork & Lumber July 2021 as an Administrative Assistant for the Kitchen & Bath Design Team. She brings with her over 18 years of strong performance in high-volume, high-pressure environments. Susan skillfully manages administrative duties and internal /external client relations for the team.