How It Works
Our Process For Door Installation.
Showroom Visit
Planning and Quote
Measurements
Expert Installation
Services
The Doorway To New Possibilities.
For Interior Doors
Free Consultation + Full-Service Installation.
At Allegheny Millwork & Lumber, we take pride in our dedicated team of sales and installation professionals, ready to cater to your unique needs and budget. Your home is your sanctuary, and we understand the importance of meticulous attention to detail. We prioritize delivering exceptional service, ensuring that your interior door installation project is seamless and hassle-free. Our team will provide a personalized estimate tailored to your requirements, and when you're ready to proceed, our skilled install coordinator will visit your location to inspect the space and take precise measurements. For unparalleled interior door installation services in Pittsburgh, PA, reach out to Allegheny Millwork & Lumber today.
Schedule Appointment
Your Vision.
Our Expertise.
When it comes to interior door installation, Allegheny Millwork & Lumber is your trusted partner in bringing style and functionality to your home. With a commitment to quality craftsmanship and exceptional service, our team of experts ensures a seamless and precise installation process. Whether you're looking to upgrade your doors to match your interior decor, improve sound insulation, or enhance privacy, we offer a wide selection of interior doors to meet your needs. From classic panel doors to modern French doors, our collection includes various styles, materials, and finishes to suit any design preference. With over 150 years of combined experience, our professional installers ensure that each door is fitted and aligned accurately, providing optimal functionality and a polished look. Transform your living spaces with our top-notch interior door installation services, where beauty, durability, and craftsmanship come together to elevate the ambiance and value of your home.
View Our Exterior Door Selection
Why Allegheny Millwork & Lumber?
Expert Interior Door Installation For Your Pittsburgh Home
Choosing the Right Approach for Interior Door Installation
Deciding between hiring professionals or attempting a DIY interior door installation is an important consideration. While DIY projects can be rewarding, interior door installation requires precision and expertise to ensure a perfect fit and seamless operation. Professional installation by Allegheny Millwork & Lumber guarantees skilled craftsmanship, accurate measurements, and flawless results. Our experienced team of installers will handle the entire process efficiently, saving you time and potential frustrations. Additionally, professional installation provides peace of mind, knowing that your doors are expertly installed, enhancing the value and beauty of your home.
Interior Door Options For Your Pittsburgh Home
Allegheny Millwork & Lumber offers an extensive selection of interior door materials to match your home's style and needs. Wood doors provide a timeless and elegant look, with various wood species and finishes available. For a more affordable option, consider composite or MDF doors that offer durability and versatility. If you prefer a modern touch, explore our collection of sleek and stylish glass or metal doors. Our team will guide you through the available options, helping you choose the perfect material to elevate your interior spaces.
Interior French Door Installation:

Interior French doors add a touch of classic elegance and versatility to your home's interior spaces. These doors consist of two panels with large glass inserts that allow natural light to flow freely between rooms while creating a seamless transition. The installation process requires precision to ensure the doors align perfectly and swing smoothly. At Allegheny Millwork and Lumber, our expert installers handle the delicate process with care, providing you with beautifully crafted French doors that enhance the charm and openness of your home.
Panel Door Installation: Panel doors are a hallmark of traditional interior design, characterized by their raised or recessed panels that add depth and visual interest. These doors can be customized with various panel configurations to match your preferred style. Our team at Allegheny Millwork & Lumber ensures that panel doors are expertly installed with precise measurements, providing a seamless and snug fit. Whether you choose a classic look or a more modern design, our panel door installation services will elevate the sophistication of your home.

Flush Door Installation:

Flush doors offer a clean and contemporary appearance, blending seamlessly with modern interiors. These doors have smooth surfaces without any ornamental details, creating a sleek and minimalist aesthetic. Our installation team ensures that flush doors are perfectly aligned and fitted to maintain their seamless appeal. With flush door installation by Allegheny Millwork & Lumber, you can achieve a sophisticated and streamlined look that complements various interior design themes.

Pocket Door Installation:

Pocket doors are an excellent solution for space-saving in tight areas. These doors slide into a concealed wall pocket, freeing up valuable floor space and maximizing room usage. Installing pocket doors requires careful planning and precise measurements to ensure they function smoothly. Our skilled installers at Allegheny Millwork & Lumber will guide you through the process, creating a seamless transition between rooms and enhancing the functionality of your home.
Sliding Door Installation: Sliding doors offer a versatile and stylish way to divide or connect rooms while allowing unobstructed views. These doors slide horizontally on a track system, making them ideal for areas with limited space. Proper sliding door installation requires attention to detail to ensure smooth and effortless operation. Our team at Allegheny Millwork & Lumber ensures that sliding doors are installed with precision, offering a modern and elegant solution for your interior spaces.
Bi-Fold Door Installation: Bi-fold doors are a practical and aesthetically pleasing option, featuring multiple panels that fold together when opened. They are perfect for closets, laundry rooms, and other spaces where space-saving is essential. Our installation team ensures that bi-fold doors are properly aligned, allowing them to open and close smoothly without any hitches. With bi-fold door installation by Allegheny Millwork & Lumber, you can optimize your room's layout while adding a touch of style.

Glass Door Installation:

Glass doors infuse your home with light and create a sense of openness, making them an excellent choice for rooms that need to feel more spacious. Whether you opt for clear, frosted, or textured glass, our installation team ensures the glass doors are securely fitted and aligned. At Allegheny Millwork & Lumber, we offer various glass door styles to suit your preferences, allowing you to achieve an airy and inviting atmosphere in your interior spaces.

Louvered Door Installation:

Louvered doors feature horizontal slats, allowing air circulation while maintaining privacy. They are ideal for spaces that require proper ventilation, such as utility rooms or closets. Our skilled installers ensure that louvered doors are installed securely and function smoothly, combining practicality and style effortlessly. With louvered door installation by Allegheny Millwork & Lumber, you can enhance both the aesthetics and functionality of your home's interior.
Discover Interior Door Brands To Elevate Your Home
At Allegheny Millwork & Lumber, we take pride in offering an exceptional selection of renowned brands, including Masonite, JELD-WEN®, Northwood Doors, Rogue Valley, Trustile, and Woodport. Each brand represents a commitment to quality craftsmanship, innovation, and superior design, ensuring that you find the perfect doors to suit your unique style and functional needs.
Peace of Mind With Interior Door Security
Interior door security is vital for maintaining privacy and safeguarding your home. Allegheny Millwork & Lumber's interior doors are equipped with high-quality locks and hardware, providing peace of mind for you and your family. Our expert installers ensure that the doors fit securely and operate smoothly, enhancing your home's safety. We prioritize security features without compromising on style, offering a harmonious blend of aesthetics and protection.
Caring For Your Expertly Installed Interior Doors
To extend the life and beauty of your interior doors, regular maintenance is essential. Simple tasks like dusting and cleaning with a soft cloth can prevent dirt buildup and maintain their appearance. Inspecting and lubricating hinges and handles will ensure smooth operation. Our team will provide you with expert maintenance tips to keep your doors looking and performing their best over the years. With proper care, your interior doors will continue to enhance the aesthetics and functionality of your home for generations to come.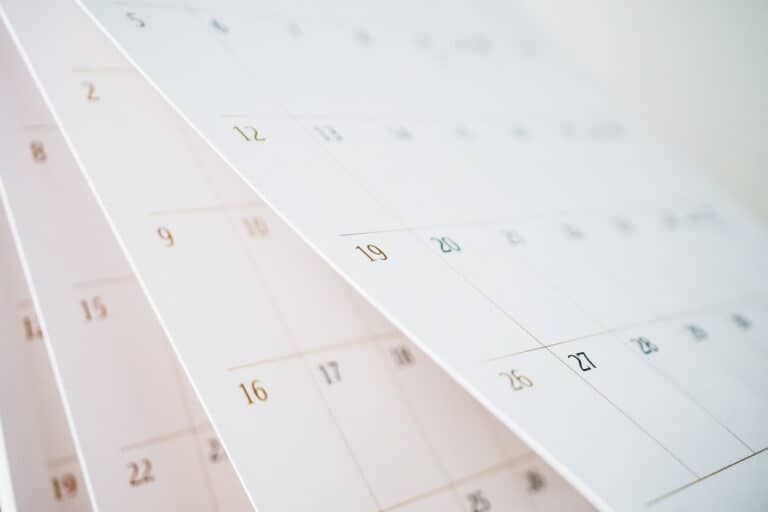 For Professionals
Events Calendar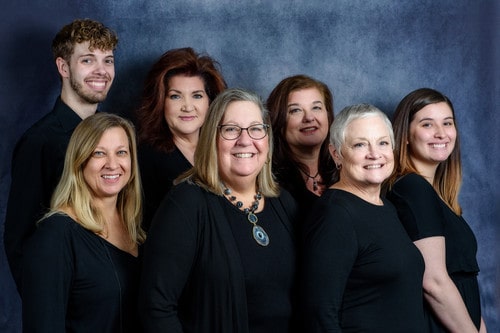 From Design to Delivery
Our Team is Here to Help!
About Us
Why Builders Recommend Allegheny Millwork & Lumber
Our reputation for quality and excellence is why you should choose Allegheny Millwork & Lumber.  Our staff is highly knowledgeable and friendly.  We will help guide you through the myriad products when you are building or renovating your home.
From building materials to fine finishes, we have you covered.  Beautiful doors create a welcoming entrance to your home.  Crystalline windows and gargantuan patio doors can grace your property, framing the view and keeping you protected from the elements.  Our experts can help you make the decisions when choosing what is right for you.  No project is too big or too small.  Come see why the best contractors in Pittsburgh have been using Allegheny Millwork & Lumber for the last 40 years.
With over 350 moulding profiles in stock, we can adorn your windows and doors, ceilings, walls, and floors with quality woodwork to put your own stamp on the project at hand.  We can also match existing millwork to complete your historical renovation.
Additionally, we will help you design the kitchen of your dreams.  We encourage you to make an appointment in our 10,000 square feet design showroom.  You can also visit our virtual showroom by clicking on the link to the right  We hope to see you soon!