How It Works
Our Process For Window Installation.
Showroom Visit
Planning and Quote
Measurements
Expert Installation
Services
We Share Your Inspiration To Change Your Home.
For Windows
Free Consultion + Full-Service Installation.
At Allegheny Millwork & Lumber, our dedicated sales and installation professionals are here to cater to your specific needs and budget. We understand that your home is your sanctuary and deserves meticulous attention. That's why at Allegheny Millwork & Lumber, we prioritize delivering exceptional service. Our team will provide a personalized estimate for your project, and once you're ready to proceed, our install coordinator will visit your location to inspect the space and take precise measurements. Contact Allegheny Millwork & Lumber today for unparalleled window installation services in Pittsburgh, PA.
Schedule Appointment
Your Vision.
Our Expertise.
Our team of installers are trained and educated on the best brands such as Marvin and Kolbe. Allegheny Millwork & Lumber prides itself on exemplary service, quality products and superior installation. Our installers have a collective 150 years of installation experience. We will go the extra mile to make certain your installation is nothing less than perfect.
Schedule Appointment
Window Installation
Why Allegheny Millwork & Lumber?
How New Windows Contribute to Lower Energy Bills
Investing in new windows can significantly contribute to lower energy bills in various ways. One of the primary ways is through improved insulation. Modern windows are designed with advanced materials and technologies, such as Low-E coatings and multiple panes of glass, which minimize heat transfer. This means that during hot summers, the windows keep the indoor air cooler by preventing outside heat from entering, while during cold Pittsburgh winters, they retain the indoor heat, reducing the need for heating and cooling systems to work as hard.
New windows also help lower energy bills by reducing air leakage. Properly installed and sealed windows prevent drafts, which means less outside air enters the home, resulting in a more consistent indoor temperature. This leads to less reliance on heating or cooling systems to compensate for temperature fluctuations, ultimately saving energy.
Some of our top window brands are Energy Star certified, meeting strict energy efficiency standards set by the Environmental Protection Agency (EPA). Choosing Energy Star-rated windows ensures that you're investing in products that will significantly reduce your energy consumption, leading to substantial energy savings over time.
When to Replace Your Windows
Drafts and Air Leakage: 

If you feel drafts or notice air leaking around the windows, especially when they are closed, it suggests that the seals may have deteriorated, and the windows are no longer effectively insulating your home.
Difficult Operation: Windows that are challenging to open or close, or that stick and don't move smoothly, may indicate issues with the frame or hardware. This can compromise the security and functionality of the windows.

Water Leakage or Condensation: 

Water leaks during rain or excessive condensation between the windowpanes can indicate seal failure or issues with the window's insulation, leading to reduced energy efficiency.

Visible Damage: 

Cracks, rot, or warping in the window frame or sash are clear signs of window deterioration and may indicate that it's time for replacement.
Noise and Soundproofing: If you hear excessive outdoor noise even when the windows are closed, it may suggest that the windows are not providing sufficient soundproofing.

High Energy Bills: 

A sudden increase in your energy bills may be related to poor window insulation, which can lead to energy loss and higher heating or cooling costs.
Fading or Discoloration: Sunlight exposure over time can cause fading or discoloration of window frames and glass, indicating that the windows may be aging and losing their effectiveness.
Types of Windows Available for Expert Installation By Allegheny Millwork & Lumber
Single-Hung Windows: 

These windows have two sashes, but only the bottom one is movable. The top sash remains fixed, making them easy to clean and ideal for homes with limited exterior space.
Double-Hung Windows: Both sashes in double-hung windows can be opened and closed independently, providing better ventilation options and facilitating easier cleaning.
Casement Windows: Casement windows are hinged on one side and open outward like a door. They offer unobstructed views and excellent ventilation when fully opened.
Awning Windows: Awning windows are similar to casement windows but are hinged at the top and open outward from the bottom. They are commonly used in areas that need ventilation even during light rain.
Sliding Windows: Sliding windows have one or more movable sashes that slide horizontally along tracks. They are space-saving and easy to operate.

Bay Windows: 

Bay windows extend outward from the exterior wall, creating a small nook inside the home. They typically consist of one large, fixed window flanked by two smaller operable windows on the sides.
Bow Windows: Bow windows are similar to bay windows but have a more rounded appearance, creating a gentle curve from the exterior wall.

Skylight Windows: 

Skylight windows are installed in the roof or ceiling, allowing natural light to enter from above. They are popular in areas with limited wall space or to add architectural interest to a room.
Window Brands Available for Expert Installation by Allegheny Millwork & Lumber
At Allegheny Millwork & Lumber, we are proud to offer an exceptional selection of top-quality window brands that cater to diverse styles, preferences, and functional requirements. Our commitment to providing the finest products for our customers' homes is reflected in the window brands we carry. Whether you seek classic elegance, modern sophistication, energy efficiency, or unique custom options, our curated collection of window brands has something to offer for every homeowner. With decades of experience in the industry, we have carefully selected reputable brands known for their craftsmanship, durability, and cutting-edge technology. At Allegheny Millwork & Lumber, we strive to be the go-to destination for those seeking not just windows but the perfect complement to their homes, ensuring both aesthetic appeal and exceptional performance.
Expertly Installed Windows by Our Team
Having your windows expertly installed by Allegheny Millwork & Lumber is a decision that promises unmatched quality and peace of mind. With decades of experience in the industry, our installation team possesses a wealth of expertise and craftsmanship, ensuring every window installation is executed to perfection. They take precise measurements, guaranteeing a seamless fit and optimal performance while eliminating gaps or misalignments that could compromise energy efficiency. Our commitment to quality craftsmanship shines through in every project, promising lasting functionality and aesthetic appeal. By choosing expert installation, you benefit from enhanced energy efficiency, reduced utility bills, and the assurance that your investment is protected by warranty coverage. Ultimately, entrusting your window installation to Allegheny Millwork & Lumber translates into a hassle-free experience and a home upgrade that you'll cherish for years to come.
How to Care For Your New Windows
Proper maintenance and care are essential to ensure the longevity and optimal performance of windows after installation. Regular cleaning is a fundamental part of window maintenance. Dust and debris should be wiped off the frames and sills using a soft cloth or a gentle cleaning solution. For glass panes, a mixture of mild soap and water can be used to clean away dirt and grime. Avoid using abrasive materials or harsh chemicals that could damage the window's surface. It's also important to inspect the window's seals and weatherstripping regularly for signs of wear or damage. If any issues are detected, they should be addressed promptly to prevent air or water leaks. Additionally, lubricating the window's moving parts, such as hinges and locks, will help maintain smooth operation. Seasonal check-ups by professionals are recommended to assess the window's condition, ensuring that any potential problems are identified and resolved early on. By following these maintenance practices, homeowners can preserve the beauty and functionality of their windows for many years, maximizing their energy efficiency and enhancing the comfort and aesthetics of their home.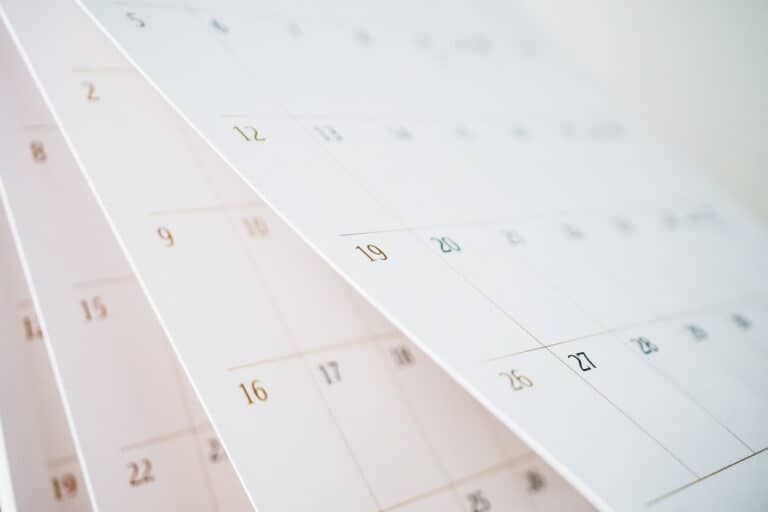 For Professionals
Events Calendar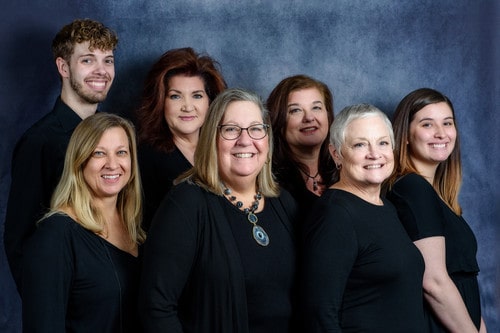 From Design to Delivery
Our Team is Here to Help!
About Us
Why Builders Recommend Allegheny Millwork & Lumber
Our reputation for quality and excellence is why you should choose Allegheny Millwork & Lumber.  Our staff is highly knowledgeable and friendly.  We will help guide you through the myriad products when you are building or renovating your home.
From building materials to fine finishes, we have you covered.  Beautiful doors create a welcoming entrance to your home.  Crystalline windows and gargantuan patio doors can grace your property, framing the view and keeping you protected from the elements.  Our experts can help you make the decisions when choosing what is right for you.  No project is too big or too small.  Come see why the best contractors in Pittsburgh have been using Allegheny Millwork & Lumber for the last 40 years.
With over 350 moulding profiles in stock, we can adorn your windows and doors, ceilings, walls, and floors with quality woodwork to put your own stamp on the project at hand.  We can also match existing millwork to complete your historical renovation.
Additionally, we will help you design the kitchen of your dreams.  We encourage you to make an appointment in our 10,000 square feet design showroom.  You can also visit our virtual showroom by clicking on the link to the right  We hope to see you soon!