How It Works
Our Process For Moulding Installation.
Showroom Visit
Planning and Quote
Measurements
Expert Installation
Services
Moulding Installation.
For Moulding
Free Consultation + Full-Service Installation.
At Allegheny Millwork & Lumber, we believe in providing exceptional service from start to finish. That's why we offer free consultations and full-service installation for windows, doors, moulding and more. Our experienced team is dedicated to understanding your unique needs and design preferences. During the consultation, we'll discuss your project in detail, offering expert guidance and recommendations tailored to your requirements. Once you've made your selection, our skilled professionals will take care of every aspect of the installation process, ensuring precise measurements, expert craftsmanship, and attention to detail. You can trust Allegheny Millwork & Lumber for top-quality products and professional installation, turning your vision into a stunning reality.
Schedule Appointment
Your Vision.
Our Expertise.
At Allegheny Millwork & Lumber, we are committed to transforming our your vision into reality when it comes to moulding. We understand that moulding plays a significant role in enhancing the beauty and character of a space. Our team of experts works closely with you to understand your unique design preferences and requirements. Whether you seek a classic, traditional look or a modern, contemporary style, we offer an extensive selection of moulding options to choose from.
Schedule Appointment
Moulding Installation
Why Allegheny Millwork & Lumber?
Elevate Your Home's Style with Professional Moulding Installation
Moulding installation is a transformative touch that can elevate your home's style to a whole new level when done by professionals like Allegheny Millwork & Lumber. Mouldings, such as crown moulding, baseboards, window casings, and door trim, add depth, character, and sophistication to your living spaces. By choosing expert moulding installation, you benefit from precise craftsmanship, ensuring that each moulding piece fits seamlessly and harmoniously with your existing architecture and décor.
The skilled team at Allegheny Millwork & Lumber understands the importance of attention to detail, ensuring that every corner, joint, and seam is flawlessly aligned. This meticulous approach creates a polished and cohesive look, elevating the aesthetic appeal of your home.
Professional moulding installation also allows for customization and creativity. Whether you prefer classic and timeless designs or more intricate and ornate styles, Allegheny Millwork & Lumber can guide you in choosing the perfect moulding profiles that suit your taste and complement your home's architectural style.
Beyond their visual impact, mouldings can also hide imperfections and gaps between walls, ceilings, and floors, resulting in a refined and finished appearance. They add a sense of architectural grandeur and elegance, making even modest spaces feel more luxurious and inviting.
The Largest Selection of Moulding in Pittsburgh, PA
Allegheny Millwork & Lumber offers a large array of choices to cater to diverse design preferences and architectural styles. With a commitment to excellence, our selection includes mouldings crafted from various high-quality materials such as classic wood species like pine, oak, and mahogany, as well as innovative options like MDF, PVC, and polyurethane. Whether homeowners seek the timeless elegance of wood or the durability of modern materials, Allegheny Millwork & Lumber has the perfect moulding solution. Our wide range of profiles, sizes, and finishes ensures that clients can find the ideal moulding to complement any interior or exterior project. With an emphasis on craftsmanship and attention to detail, Allegheny Millwork and Lumber's moulding collection includes mouldings crafted from the following:
Wood: Classic and timeless, wood mouldings are available in a wide range of species like pine, oak, mahogany, and maple. They offer natural warmth and can be stained or painted to match any decor.
MDF (Medium-Density Fiberboard): MDF mouldings are engineered wood products made from compressed wood fibers. They are affordable, stable, and smooth, making them easy to paint.
Polyurethane: Polyurethane mouldings are lightweight and highly durable, suitable for both interior and exterior applications. They come in various styles and are resistant to moisture and pests.
PVC (Polyvinyl Chloride): PVC mouldings are known for their moisture resistance, making them ideal for high-humidity areas like bathrooms. They are low-maintenance and easy to clean.
Aluminum: Lightweight and sturdy, aluminum mouldings are often used for modern and contemporary designs. They are resistant to rust and corrosion, making them suitable for outdoor use.
Composite: Composite mouldings combine various materials, such as wood particles and plastic, to create a durable and versatile product with the look of real wood.
Fiberglass: Fiberglass mouldings offer exceptional durability, weather resistance, and strength. They can be molded into intricate designs, providing a great alternative to wood or metal.
Vinyl: Vinyl mouldings are known for their low maintenance and resistance to moisture, making them suitable for wet areas like kitchens and bathrooms.
Foam: Foam mouldings are lightweight and easy to install, making them a popular choice for DIY projects. They come in various designs and can be painted to match any decor.
How Interior & Exterior Moulding Can Enhance Your Home's Aesthetic
Interior and exterior mouldings are architectural elements that add decorative and functional touches to homes. Interior mouldings, such as crown moulding, baseboards, and window casings, are installed inside the home along walls, ceilings, and openings. They serve to enhance the overall aesthetics of interior spaces, adding character, elegance, and a sense of craftsmanship to the design. On the other hand, exterior mouldings, such as trim around windows, doors, and eaves, are installed on the outside of the home. They serve both decorative and practical purposes, providing visual appeal while also protecting the exterior from weather elements.
Exterior mouldings, enhance the curb appeal and overall exterior aesthetics of a home. They add architectural interest and depth to the façade, creating a more visually appealing and inviting look. Exterior mouldings can also protect vulnerable areas, such as windows and doors, from moisture, thereby extending their lifespan and reducing maintenance costs. Furthermore, they contribute to the overall architectural style of the home, allowing homeowners to customize the appearance and create a unique look that complements the surrounding landscape.
Maintenance and Care of Moulding: Keeping Your Investment Beautiful 
After having moulding professionally installed by Allegheny Millwork & Lumber, customers can ensure its longevity and beauty with proper maintenance and care. To keep the moulding looking its best, regular cleaning is essential. Dusting with a soft cloth or a duster can remove dirt and debris, while a mild soap solution and a damp cloth can be used for more thorough cleaning. It's important to avoid using harsh chemicals or abrasive cleaners, as they can damage the finish. Additionally, clients should be mindful of moisture exposure, especially in areas like bathrooms or basements, as moisture can cause wood mouldings to warp or deteriorate over time.
Preventing damage is crucial, so using protective pads on furniture legs and avoiding impact or scratches from household items is recommended. For any damage or wear that occurs, prompt repairs are advised. Small nicks or scratches can be repaired using touch-up paint or wood filler, while significant damage may require professional repair or replacement.
If the mouldings are made of wood and have an exposed surface, periodic sealing or staining can protect the wood and enhance its appearance. Clients can consult with the professionals at Allegheny Millwork and Lumber for the best products and techniques to use. Additionally, avoiding extreme temperature changes and checking caulking and joints periodically, especially in exterior mouldings, is crucial to prevent moisture intrusion.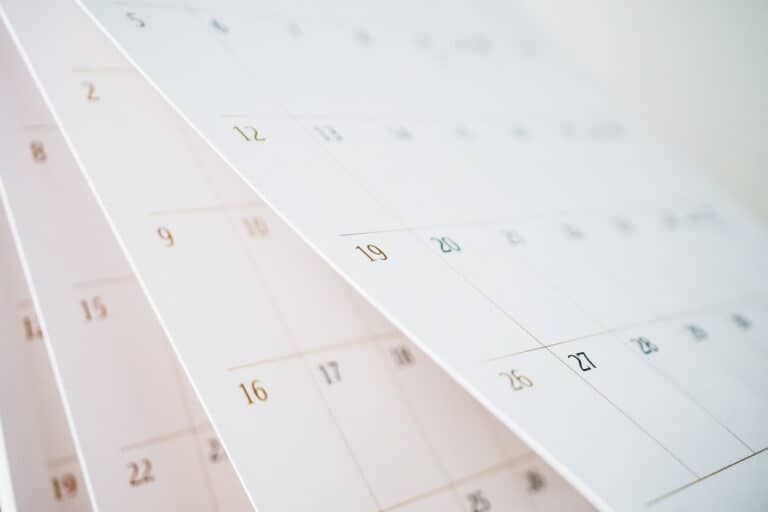 For Professionals
Events Calendar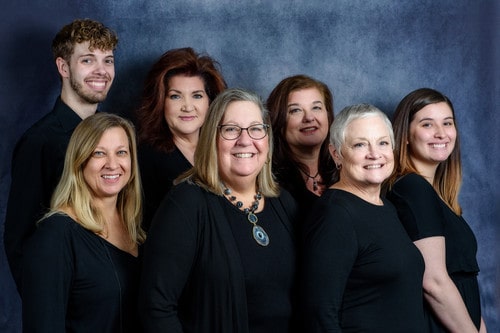 From Design to Delivery
Our Team is Here to Help!
About Us
Why Builders Recommend Allegheny Millwork & Lumber
Our reputation for quality and excellence is why you should choose Allegheny Millwork & Lumber.  Our staff is highly knowledgeable and friendly.  We will help guide you through the myriad products when you are building or renovating your home.
From building materials to fine finishes, we have you covered.  Beautiful doors create a welcoming entrance to your home.  Crystalline windows and gargantuan patio doors can grace your property, framing the view and keeping you protected from the elements.  Our experts can help you make the decisions when choosing what is right for you.  No project is too big or too small.  Come see why the best contractors in Pittsburgh have been using Allegheny Millwork & Lumber for the last 40 years.
With over 350 moulding profiles in stock, we can adorn your windows and doors, ceilings, walls, and floors with quality woodwork to put your own stamp on the project at hand.  We can also match existing millwork to complete your historical renovation.
Additionally, we will help you design the kitchen of your dreams.  We encourage you to make an appointment in our 10,000 square feet design showroom.  You can also visit our virtual showroom by clicking on the link to the right  We hope to see you soon!