How It Works
Our Process For Exterior Railing Installation.
Showroom Visit
Planning and Quote
Measurements
Expert Installation
Services
Exquisite Exterior Railings
For Exterior Railings
Free Consultation + Full-Service Installation.
At Allegheny Millwork & Lumber, we offer complimentary consultations and comprehensive installation services for exterior railings. Our team of experts will guide you through the selection process, taking into account your unique style preferences and functional requirements. With our attention to detail and commitment to excellence, you can trust us to deliver exceptional results. From initial consultation to the final installation, we'll handle every step of the process, ensuring a seamless and hassle-free experience. Experience the beauty and functionality of our exterior railings with Allegheny Millwork & Lumber's professional services.
Schedule Appointment
Your Vision.
Our Expertise.
We believe in bringing our clients' visions to life. When it comes to exterior railings, we take the time to understand your unique vision and design preferences. Our team of skilled craftsmen and designers will work closely with you to transform your ideas into stunning reality. Whether you're looking for a traditional, ornate railing or a sleek and modern design, we have the expertise and resources to create the perfect exterior railing for your home. Trust Allegheny Millwork & Lumber to turn your dream exterior railing into a breathtaking reality.
View Our Railing Selection
Exterior Railing Installation
Why Allegheny Millwork & Lumber?
Trust The Experts To Install Your Exterior Railing 
Deciding between hiring professionals or attempting a DIY exterior railing installation is a crucial consideration. While DIY projects can be rewarding, exterior railing installation requires specialized knowledge and experience to ensure safety and code compliance. At Allegheny Millwork & Lumber, our team of experts is well-versed in the intricacies of exterior railing installation. Professional installers guarantee precise measurements, sturdy construction, and adherence to local building regulations. By choosing professional installation, you can have peace of mind knowing that your exterior railings are expertly installed, providing both aesthetics and safety for your home.
Exploring Exterior Railing Options at Allegheny Millwork & Lumber
Allegheny Millwork & Lumber offers an extensive selection of materials for exterior railing installation to suit various architectural styles and preferences. If you prefer a low-maintenance option, consider aluminum or vinyl railings, which offer durability and resistance to harsh weather conditions. Our team will guide you through the available materials, helping you choose the perfect railing option that complements your home's exterior and enhances its overall curb appeal.
Types of Exterior Railing Available
Wrought Iron Railing Installation: Wrought iron railing installation adds a touch of timeless elegance and sophistication to any exterior space. Known for its intricate designs and artistic craftsmanship, wrought iron railings offer both aesthetic appeal and exceptional durability. The installation process involves precision and attention to detail to ensure a secure fit and safe use. With its classic charm and robust construction, wrought iron railing installation by Allegheny Millwork & Lumber will elevate the beauty and functionality of your outdoor areas.
Aluminum Railing Installation: Aluminum railing installation provides a sleek and modern design option for exterior spaces. Lightweight yet sturdy, aluminum railings are easy to install and resistant to rust and corrosion, making them ideal for outdoor applications. Their low-maintenance nature saves homeowners time and effort, as they do not require regular painting or sealing. With a range of finishes and styles available, aluminum railing installation by Allegheny Millwork & Lumber ensures a stylish and durable addition to your decks, balconies, and staircases.

Steel Railing Installation:

Steel railing installation offers exceptional strength and stability for exterior spaces. Steel railings are known for their industrial appeal and modern design elements. While sturdy and long-lasting, steel railings can also be customized to suit various architectural styles. Proper steel railing installation by Allegheny Millwork & Lumber guarantees secure fittings and clean lines, providing a striking and functional enhancement to your outdoor areas.

Glass Railing Installation:

Glass railing installation creates a sophisticated and contemporary look for your exterior spaces. With transparent glass panels, these railings offer unobstructed views and a seamless connection between indoor and outdoor environments. Glass railing installation requires precise measurements and expert craftsmanship to ensure safety and stability. At Allegheny Millwork & Lumber, we provide glass railing installations that exude modern elegance while maintaining the highest standards of quality and safety.

Wood Railing Installation:

Wood railing installation offers a classic and warm aesthetic for outdoor spaces. With a variety of wood species and finishes available, wood railings can be customized to match your home's style. The installation process requires careful attention to detail to ensure a secure fit and a smooth finish. Allegheny Millwork & Lumber's wood railing installation service provides an inviting and timeless addition to your deck or porch, blending harmoniously with the natural surroundings.

Composite Railing Installation:

Composite railing installation combines the beauty of wood with the durability of modern materials. Composed of a blend of wood fibers and plastic, composite railings are resistant to rot, insects, and fading, making them a low-maintenance option for outdoor spaces. With a range of styles and colors available, composite railing installation by Allegheny Millwork & Lumber offers an attractive and long-lasting solution for enhancing your home's exterior.
Brands of Exterior Railing Available At Allegheny Millwork & Lumber
Exterior Railing Security Features
Exterior railings play a vital role in the safety and security of your home's outdoor spaces. At Allegheny Millwork & Lumber, we prioritize the installation of sturdy and reliable railings that meet safety standards. Our exterior railings are equipped with high-quality hardware and secure fastenings, providing peace of mind for you and your family. Whether you need railings for a deck, balcony, or staircase, our expert installers will ensure that they are correctly installed to withstand the elements and provide a safe environment for your loved ones.
Preserving the Beauty and Durability of Your Exterior Railing
Proper maintenance is essential to keep your exterior railings looking great and functioning optimally. Regularly cleaning the railings with a mild soap solution and a soft brush or cloth can prevent dirt and debris buildup. Inspect the railings for any signs of wear or damage and address any issues promptly to avoid potential hazards. Depending on the material, you may need to apply a protective coating or sealant periodically to protect against the elements. Our team at Allegheny Millwork & Lumber will provide you with expert care instructions to ensure that your exterior railings maintain their beauty and durability for many years to come.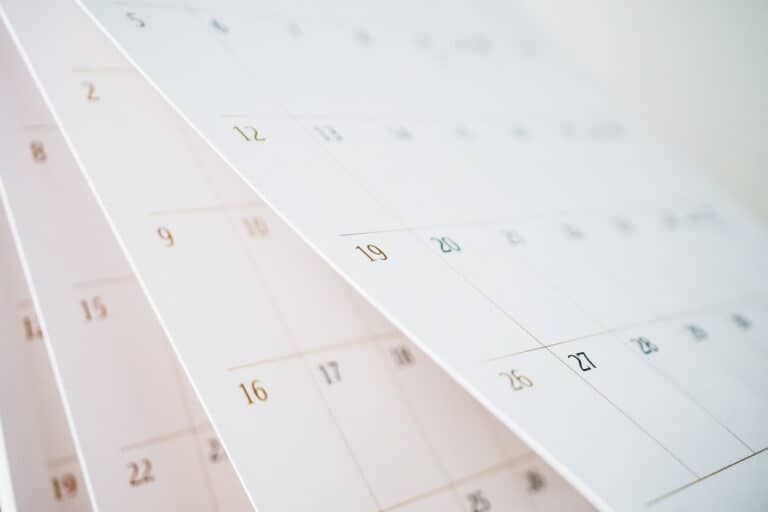 For Professionals
Events Calendar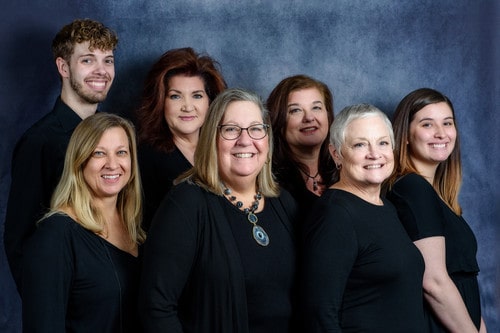 From Design to Delivery
Our Team is Here to Help!
About Us
Why Builders Recommend Allegheny Millwork & Lumber
Our reputation for quality and excellence is why you should choose Allegheny Millwork & Lumber.  Our staff is highly knowledgeable and friendly.  We will help guide you through the myriad products when you are building or renovating your home.
From building materials to fine finishes, we have you covered.  Beautiful doors create a welcoming entrance to your home.  Crystalline windows and gargantuan patio doors can grace your property, framing the view and keeping you protected from the elements.  Our experts can help you make the decisions when choosing what is right for you.  No project is too big or too small.  Come see why the best contractors in Pittsburgh have been using Allegheny Millwork & Lumber for the last 40 years.
With over 350 moulding profiles in stock, we can adorn your windows and doors, ceilings, walls, and floors with quality woodwork to put your own stamp on the project at hand.  We can also match existing millwork to complete your historical renovation.
Additionally, we will help you design the kitchen of your dreams.  We encourage you to make an appointment in our 10,000 square feet design showroom.  You can also visit our virtual showroom by clicking on the link to the right  We hope to see you soon!