How It Works
Our Process For Front Entry Door Installation
Showroom Visit
Planning and Quote
Measurements
Expert Installation
Services
The Doorway To New Possibilities.
For Doors
Free Consultation + Full-Service Installation.
At Allegheny Millwork & Lumber, our dedicated sales and installation professionals are here to cater to your specific needs and budget. We understand that your home is your sanctuary and deserves meticulous attention. That's why at Allegheny Millwork & Lumber, we prioritize delivering exceptional service. Our team will provide a personalized estimate for your project, and once you're ready to proceed, our install coordinator will visit your location to inspect the space and take precise measurements. Contact Allegheny Millwork & Lumber today for unparalleled exterior door installation services in Pittsburgh, PA.
Schedule Appointment
Your Vision.
Our Expertise.
Whether you're looking for a new storm door, french doors, and everything in between, Allegheny Millwork and Lumber offers a wide range of high-quality doors for your home. Our Experts are certified installers for not only your favorite brands such as ThermaTru, Glenview and many others. Allegheny Millwork prides itself on exemplary service, quality products and superior installation. Our installers have a collective 150 years of installation experience. We will go the extra mile to make certain your installation is nothing less than perfect.
View Our Exterior Door Selection
Expert Exterior Door Installation
Why Allegheny Millwork and Lumber?
Recognizing the Signs: When to Replace Your Exterior Door(s)
Is your home feeling a little drafty? Can you hear your neighbors more than usual? Or maybe you feel it's time for an aesthetic change? No matter the reason you are seeking a new exterior door, Allegheny Millwork and Lumber's installation team is happy to conduct a free consultation to further explore you and your home's needs. But how do you know when you need a new exterior door? Here are a few signs your exterior door(s) may need replaced:
Damaged or Deteriorated Material: If your exterior door is made of wood and shows signs of rot, warping, or cracking, it may be time for a replacement. Similarly, if a fiberglass or steel door has dents, rust, or other significant damage, it may be more cost-effective to replace it rather than attempting repairs.
Drafts or Air Leakage: If you feel drafts or notice air leakage around your exterior door, it indicates poor insulation and sealant. This can result in energy loss and discomfort, indicating the need for a new, better-insulated door.
Difficulty Opening or Closing: Exterior doors that have become difficult to open, close, or lock properly may indicate structural issues or a misalignment. If adjustments or repairs don't solve the problem, it may be necessary to replace the door to ensure smooth operation and proper security.
Outdated Security Features: Older doors may have outdated or insufficient security features, such as weak locks or flimsy frames, making them vulnerable to break-ins. Upgrading to a new door with modern, robust security features can provide enhanced peace of mind.
Noise and Privacy Concerns: If your current door doesn't provide sufficient sound insulation, and you're frequently disturbed by outside noise, it may be beneficial to replace it with a door that offers better soundproofing properties. Similarly, if you feel that your privacy is compromised due to a lack of privacy glass or insufficient door design, it might be time for an upgrade.
Aesthetic Upgrades: Sometimes, the need for door replacement is driven by a desire to update the appearance of your home. If your current door is outdated, doesn't match your home's style, or simply doesn't reflect your preferences, installing a new exterior door can give your home a fresh and appealing look.
Discover the Perfect Entry Door for Your Pittsburgh Home
Allegheny Millwork and Lumber offers a wide range of exterior doors to cater to different styles, preferences, and functional requirements. Check out some of our most popular collections:
Wood Doors: Wood doors are known for their timeless beauty and natural warmth. They offer excellent insulation and can be customized with various designs, panel configurations, and finishes, allowing homeowners to achieve a unique and personalized look.
Fiberglass Doors: Fiberglass doors are highly durable and resistant to warping, cracking, and rotting. They can mimic the appearance of wood and are available in different styles and finishes. Fiberglass doors provide excellent insulation and are low-maintenance options for homeowners.
Steel Doors: Steel doors are renowned for their strength, security, and durability. They offer enhanced resistance against intruders and can withstand harsh weather conditions. Steel doors can be painted in various colors and are often used for their sleek, modern appearance.
Glass Doors: Glass doors, such as sliding patio doors or French doors, allow ample natural light to enter the home while creating a seamless transition between indoor and outdoor spaces. They are available in different configurations, including full glass panels or combinations of glass and solid panels.
Entry Doors: Entry doors are the main focal point of the home's exterior and make a statement. They are typically designed to be grand and welcoming, with decorative features like glass inserts, sidelights, transoms, and intricate detailing. Entry doors can be made from various materials, including wood, fiberglass, or steel.
Storm Doors: Storm doors provide an additional layer of protection against the elements. They are installed in front of the main exterior door and can be opened independently. Storm doors are designed to withstand high winds, rain, and other weather conditions while allowing for ventilation and natural light.
Sliding Doors: Sliding doors are popular for their space-saving and easy-to-operate design. They consist of large glass panels that slide horizontally, offering unobstructed views and easy access to outdoor areas. Sliding doors are commonly used for patios, decks, or areas with limited space.
French Doors: French doors are a type of hinged patio or interior doors that consist of two panels, each featuring large glass panels set within a frame. The panels are mounted on opposite sides of the opening and meet in the middle when closed, providing a wide and elegant entryway between two spaces or to the outdoors.
Schedule a free consultation at our showroom to find the best door for your home's aesthetic.
Energy Efficient Exterior Doors in Pittsburgh, PA
Allegheny Millwork and Lumber provide customers with a wide range of energy-efficient exterior doors to choose from. These doors are specifically designed to minimize heat transfer, drafts, and air leakage, thus reducing energy loss from your home.The installation team at Allegheny Millwork and Lumber consists of experienced professionals who follow industry best practices. They ensure precise measurements, proper alignment, and secure fitting to eliminate any potential gaps or openings that may compromise energy efficiency. We stay up-to-date with energy efficiency standards and guidelines. Our team ensures that the installed doors meet or exceed industry requirements, enabling homeowners to benefit from enhanced energy efficiency.
Improve Your Home's Curb Appeal with Our Entry Door Installation
Exterior doors come in a variety of styles, designs, and materials. Choosing a door that complements the architectural style of your home can greatly enhance its overall aesthetic appeal. Whether it's a classic wooden door, a sleek modern design, or a decorative entryway, the right choice can elevate the visual impact of your home's exterior. However, it doesn't end there! Your exterior door can be further enhanced by our large selection of hardware, and exterior light fixtures.
Protect Your Home With Our Secure and Expertly Installed Exterior Doors
Exterior doors installed by Allegheny Millwork and Lumber are designed to enhance your home's security by combining high-quality materials, expert installation, and secure locking mechanisms. With a focus on durability and strength, their doors are made from top-grade materials such as solid wood, fiberglass, or steel, providing a sturdy barrier against potential intruders. The installation process includes reinforcing the door frames, ensuring they can withstand forceful attempts at entry. Additionally, we have several collections of reliable hardware with locking systems, such as robust deadbolts and secure mechanisms, offering an added layer of protection. By choosing Allegheny Millwork and Lumber for your exterior doors, you can have peace of mind knowing that your home's security is prioritized, deterring potential break-ins and safeguarding your property.
Trust the Experts: Ensure Proper Installation of Your Exterior Doors
Professional installation ensures that the doors are correctly fitted, aligned, and securely fastened, minimizing the risk of gaps, drafts, or compromised security. Allegheny Millwork and Lumber's experienced installers have over 150 years of combined experience and expertise to handle various door types and materials, ensuring that the installation process is conducted with precision and attention to detail. By entrusting the installation to professionals, homeowners can have peace of mind knowing that their doors will function optimally, provide proper insulation, and offer enhanced security. Additionally, expert installation from a reputable company like Allegheny Millwork and Lumber often comes with warranties, providing added protection and reassurance for homeowners. Having your home's exterior doors installed by our experts not only ensure they look aesthetically pleasing but also perform flawlessly, promoting energy efficiency, durability, and long-term satisfaction.
Exterior Door Brands Available At Allegheny Millwork and Lumber
At Allegheny Millwork and Lumber, we take pride in offering an extensive selection of high-quality exterior door brands. We understand that the entrance to your home serves as a vital element, combining aesthetics, security, and functionality. That's why we curate our collection to include trusted brands known for their craftsmanship and durability. Whether you're seeking the timeless elegance of wood doors, the modern appeal of fiberglass or steel doors, or the seamless connection of glass doors, we have the brands and options to suit your unique preferences and style. With our range of reputable brands, you can trust that the exterior doors carried by Allegheny Millwork and Lumber are built to withstand the test of time while enhancing the overall beauty and security of your home.
Check out our trusted brands: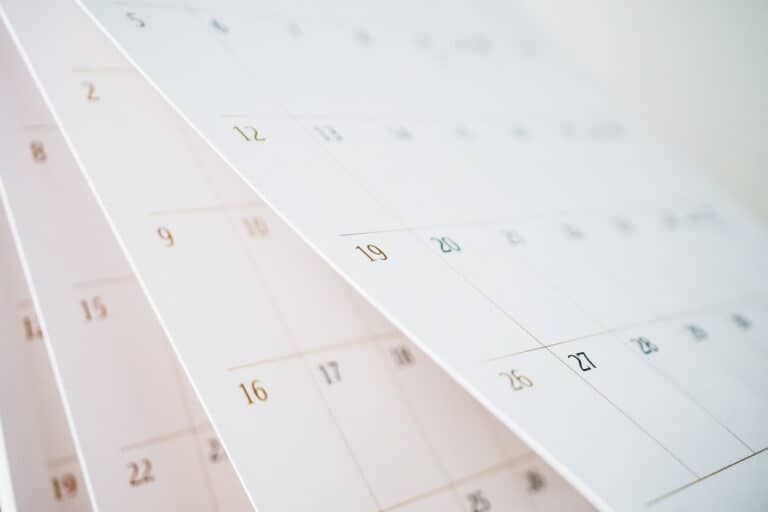 For Professionals
Events Calendar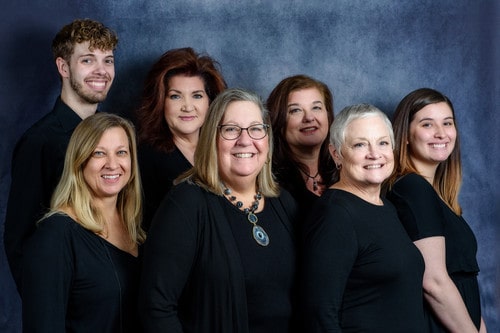 From Design to Delivery
Our Team is Here to Help!
About Us
Why Builders Recommend Allegheny Millwork & Lumber
Our reputation for quality and excellence is why you should choose Allegheny Millwork & Lumber.  Our staff is highly knowledgeable and friendly.  We will help guide you through the myriad products when you are building or renovating your home.
From building materials to fine finishes, we have you covered.  Beautiful doors create a welcoming entrance to your home.  Crystalline windows and gargantuan patio doors can grace your property, framing the view and keeping you protected from the elements.  Our experts can help you make the decisions when choosing what is right for you.  No project is too big or too small.  Come see why the best contractors in Pittsburgh have been using Allegheny Millwork & Lumber for the last 40 years.
With over 350 moulding profiles in stock, we can adorn your windows and doors, ceilings, walls, and floors with quality woodwork to put your own stamp on the project at hand.  We can also match existing millwork to complete your historical renovation.
Additionally, we will help you design the kitchen of your dreams.  We encourage you to make an appointment in our 10,000 square feet design showroom.  You can also visit our virtual showroom by clicking on the link to the right  We hope to see you soon!